Melbourne: Pakistani High Commissioner to Australia Zahid Hafeez Chaudhri this week celebrated Pakistan Day along with Pakistani community in Australia.
"Pakistan Day celebrations in Australia. Glad to join Pakistani-Australian community in Melbourne at the event organised by Dr Shahbaz Chaudhry. Grateful to the Members of Australian and the Victorian Parliament," he tweeted.
The envoy was also part of celebrations in several other Australian cities and remembered the sacrifices of Pakistan's founding fathers.
Pakistan Day or Pakistan Resolution Day, is a national holiday in Pakistan primarily commemorating the adoption of the first Constitution of Pakistan during the transition of the Dominion of Pakistan to the Islamic Republic of Pakistan on 23 March 1956 making Pakistan the world's first Islamic republic.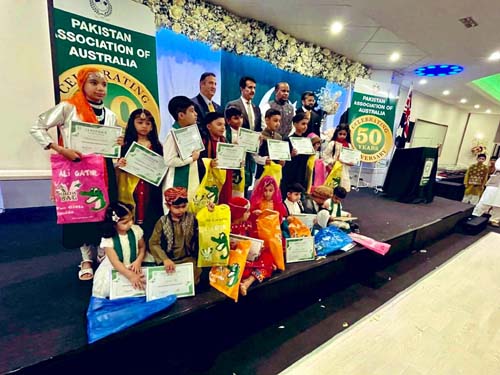 The day also celebrates the adoption of the Lahore Resolution by the Muslim League at the Minar-e-Pakistan which is called for the creation of an independent sovereign state from the provinces with Muslim majorities located in the North-West and East of British India.
The day is celebrated annually throughout the country as a public holiday. The Pakistan Armed Forces usually hold a military parade to celebrate the passing of the Lahore Resolution.